diVa Vaginal Rejuvenation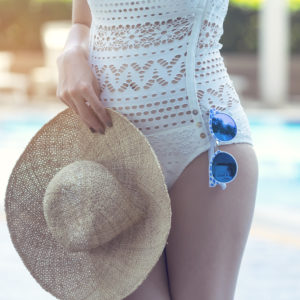 What Is Vaginal Rejuvenation?
Vaginal rejuvenation procedures are intended to restore the health, function, and appearance of the internal and/or external vaginal tissues. Many women suffer from chronic irritation and decreased sensitivity due to factors like aging, childbirth, menopause, weight fluctuations, and genetics. To treat these symptoms and improve patients' quality of life, our board-certified plastic surgeon, Dr. Neil J. Zemmel, offers vaginal rejuvenation in partnership with Dr. Nathan Guerette, a board-certified urogynecologist specializing in pelvic reconstruction. In addition to vaginal rejuvenation surgery, patients of Richmond Aesthetic Surgery and the Dermlounge can opt to undergo non-surgical solutions made possible with the state-of-the-art diVa® laser system.
What Are My Laser Vaginal Rejuvenation Procedure Options?
diVa® Laser Vaginal Therapy is a revolutionary technology by Sciton® that allows women to regain their vaginal function, restore their youthful appearance, and improve their sexual satisfaction.
Dr. Guerette performs multiple treatments utilizing the advanced diVa system, helping women with a variety of intimate concerns.
diVa® Internal Vaginal Therapy
diVa laser therapy targets internal vaginal tissue to help women address a variety of intimate problems, including loose tissue, dryness, stress urinary incontinence, and decreased sensitivity. The process is quick and relatively comfortable, allowing women to improve their vaginal health with minimal downtime. To begin the diVa treatment, a disposable Strengthened Quartz Dilator will be gently inserted into the vaginal canal, where it will remain throughout the procedure. This covers the handheld Hybrid Fractional Laser device, which rotates down the canal sending pulses of laser energy into the vaginal wall. This resurfaces the tissue, signaling the body to repair itself with new, healthier tissue.
Although anesthesia is not necessary, Dr. Guerette often recommends a topical anesthetic to help minimize any discomfort throughout treatment. The entire process takes approximately three to five minutes to complete. Patients can resume their normal schedule after they leave our office, but sexual intercourse should be avoided for about 48 hours. Most women can achieve optimal improvement in about three diVa sessions, and additional treatments can be scheduled in the future to maintain their results.

diVaTyte™
To rejuvenate the external vaginal tissue, many patients can benefit from the diVaTyte™ procedure. This non-ablative treatment is designed to reduce the size of the labia majora, similar to a labia majoraplasty. diVaTyte works by sending rapid bursts of gentle heat to the dermal layer of the external genitalia, which contains collagen and elastin. Over the course of about 10 to 20 minutes, this tissue is damaged in order to stimulate the body's healing response. Similar to diVa internal laser therapy, diVaTyte sends cooling to the skin throughout treatment to protect it from damage and minimize discomfort. No downtime is typically needed after treatment, and patients can expect their full results to occur within about four months. Approximately three to five sessions, spaced two to three weeks apart, are usually recommended.
Non-surgical Labiaplasty
For patients with excess or loose labia minora tissue, Dr. Guerette may recommend a non-surgical method of labiaplasty using the ProFractional™ laser. This technology allows him to tighten and reduce the redundant skin and lax connective tissue. Women who opt to receive this treatment will receive local anesthesia to ensure they remain comfortable, and the entire process is completed in as little as five minutes. Little to no downtime is typically needed after treatment. Most patients require three to five sessions to reach their desired outcome.
Laser Bikini Hair Removal
With the Forever Bare BBL™ system, patients can achieve smooth and long-lasting hair removal results. Many women desire bikini hair removal as a complement to another vaginal rejuvenation procedure, while others choose the option as a standalone treatment. The Forever Bare BBL system works by sending short bursts of energy to the target area, slowly heating the hair follicles while a cooling mechanism protects the skin. This method of hair removal is ideal for all skin types up to type V.
During the consultation process, our team can determine if you are a good candidate for this treatment.
Vaginal Rejuvenation Surgery
In addition to non-surgical vaginal rejuvenation, Dr. Guerette performs surgical procedures for patients who require more significant improvement to achieve their goals. The most popular vaginal rejuvenation surgery is labiaplasty, which is intended to reduce the size of enlarged labia minora tissue. A wide range of other procedures are also offered to address the varying intimate concerns that many women face. This includes labia majora reduction, vaginoplasty and perineoplasty, clitoral hood reduction, hymenoplasty, liposuction of the pubic mound and labia majora, and labial puff. Dr. Guerette utilizes advanced surgical techniques to perform these procedures, ensuring patients achieve the best possible improvement in their vaginal function and appearance. For details about these solutions, visit our vaginal rejuvenation surgery page.
To learn how our non-surgical vaginal rejuvenation procedures can help you achieve aesthetic and functional improvement, please schedule an appointment with Dr. Guerette by contacting The Intimate Aesthetic Institute at Richmond Aesthetic Surgery.