Restylane®
What Is Restylane?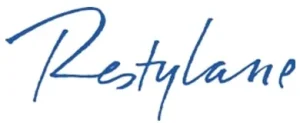 Restylane is a family of dermal fillers composed of hyaluronic acid that is specially designed to rejuvenate the face and hands by providing subtle enhancement. Similar to JUVÉDERM® products, Restylane mimics your body's naturally occurring hyaluronic acid to restore volume to your skin for a more youthful appearance.
Restylane products are ideal for those over the age of 21 wanting to smooth unwanted facial wrinkles, restore lost volume in their cheeks, improve their chin profile, and/or enhance their lip shape. Our team at Dermlounge offers a large collection of Restylane fillers to accommodate virtually every patient need. Our products include Restylane, Refyne, Defyne, Lyft, Contour, and Kysse.
What Are the Different Restylane Products?
Each Restylane product boasts unique advantages for the right candidates. Depending on the particle size within the filler, patients can address shallow to deep wrinkles in the skin with the most natural-looking results.
Restylane treats moderate to severe facial wrinkles and folds, such as nasolabial folds

Restylane Refyne involves mid-to-deep injections to correct facial wrinkles and folds

Restylane Defyne is for deep facial wrinkles and folds and for augmenting the chin

Restylane Lyft corrects facial wrinkles, augments the cheeks, and restores volume in the back of the hands

Restylane Contour restores midface volume and augments the cheeks

Restylane Kysse™ augments the lips and improves wrinkles above the mouth

How Long Does Restylane Last?

Based on the specific Restylane product you receive, you can expect your results to last approximately six to 18 months. More specifically, Restylane is known to last up to 18 months; Refyne, Defyne, and Kysse can last up to 12 months; and Lyft and Contour can last six to 12 months. During your consultation, your aesthetic professional can help you understand what to expect from your treatment and when you may want to return for a touch-up session to prolong your results.

Are There Side Effects to Restylane?

After your Restylane treatment session, you may notice swelling, redness, tenderness, and/or bruising. These side effects are typically mild and fade within seven days when nasolabial folds were treated, and 14 to 18 days when the lips were treated. All possible side effects and complications associated with Restylane will be explained to you before your treatment to ensure you can make an informed decision about your care.

How Much Does Restylane Cost?

The cost of your Restylane treatment will depend on multiple factors unique to your treatment plan. This includes the number of sessions you need, the amount of product used, and extent of your needs. In addition, the specialist performing your procedure and geographic market the practice is in can both cause your cost to fluctuate. At your consultation, our team will provide you with a personalized cost quote to help you understand what to expect.

If you have any questions about Restylane or would like to schedule your consultation to learn which product is right for you, please contact Dermlounge today!