Fillers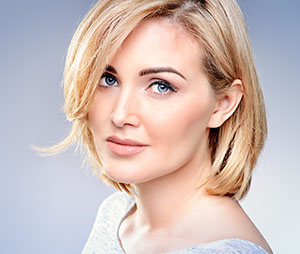 At Dermlounge, we offer a variety of injectable dermal fillers that can help create a more youthful and refreshed appearance. Our team is led by Dr. Neil J. Zemmel, our board-certified plastic surgeon who is experienced in creating beautiful yet subtle facial rejuvenation. The selection of dermal fillers available at our medical spa can help enhance the skin's appearance to reduce signs of facial aging in both men and women. These fillers are designed to restore lost volume and smooth fine lines and wrinkles.
Typically, these treatments take less than 30 minutes to complete, and require little-to-no recovery time, so you can be on your way. Below we have outlined the advanced dermal fillers our practice uses, detailing how each may help you to achieve your aesthetic goals. If you have any questions about the products we offer, or would like to schedule a consultation to discuss how you can achieve your goals, please contact our office so we may further assist you.
JUVÉDERM® XC
JUVÉDERM® XC is a dermal filler composed of hyaluronic acid (HA), which is a naturally occurring substance in the skin that offers hydrating benefits. JUVÉDERM® XC works by replacing lost facial volume caused by the natural aging process. This injectable can also be used to enhance the lips and fill deep wrinkles or lines in the face, such as nasolabial folds, marionette lines near the lower mouth, and vertical lines around the mouth.
JUVÉDERM VOLUMA® XC
JUVÉDERM VOLUMA® XC was the first filler approved by the Food and Drug Administration (FDA) to treat aging in the mid-face. This HA-based dermal filler is a non-surgical way of restoring lost volume specifically in the cheeks. JUVÉDERM VOLUMA® XC is a viable option for patients 21 years and older who wish to achieve a more youthful facial contour and smooth unwanted wrinkles and folds in the mid-face.
The Restylane family of fillers can provide noticeable improvement in a variety of age-related skin concerns. From nasolabial folds and thinning lips to a sunken midface and aging hands, Restylane products are composed of hyaluronic acid to help restore lost volume for a more youthful appearance. Our team offers Restylane, Refyne, Defyne, Lyft, Contour, and Kysse. Depending on your specific concerns, we can help you find which filler is most appropriate for your needs.
Lip Augmentation
For patients looking to enhance their lips, our team can provide an augmentation with dermal fillers to help achieve this. JUVÉDERM® Ultra XC, JUVÉDERM VOLBELLA® XC, and Restylane Kysse are the most commonly used products for these injections, and they utilize HA to create a hydrating, plumping effect. Learn more about how these products can help create a fuller look with lip augmentation.
Mid-Face Volumization
Over time through the natural aging process, the middle of the face is prone to a loss in volume, causing a sunken, hollow appearance. This can lead to the cheeks developing unwanted lines and wrinkles, which can be treated with mid-face volumization. With the help of JUVÉDERM VOLUMA® XC and Restylane Contour, volume can be added back to the face for a natural-looking rejuvenation. Learn more about cheek and mid-face augmentation.
Nasolabial Folds
Commonly known as smile or laugh lines, nasolabial folds are skin folds that occur on both sides of the face between the nose and mouth. These vertical lines often appear when one smiles, and they separate the cheeks from the upper lip. If you are unhappy with how deep and noticeable these lines have become, even when you are not smiling, you may be a good candidate for JUVÉDERM® or Restylane. Learn more about treatment for nasolabial folds.
Hand Rejuvenation
For individuals seeking to restore a more youthful appearance to the backs of the hands, our team offers non-surgical hand rejuvenation. Using one of the injections in the JUVÉDERM® family or Restylane Lyft, our highly-skilled staff can fill areas of lost volume to create a softer look and smoother feel, effectively reversing common signs of aging in the hands.
If you are interested in scheduling an appointment for a dermal filler, please contact our practice today to speak with a member of our staff.