Skin Care
Helping our patients care for their skin is one of our top priorities here at Dermlounge. We want to provide individuals with healthy, beautiful, and rejuvenated skin that helps them look naturally younger. With our non-surgical and minimally invasive treatments, such as BOTOX® Cosmetic and dermal fillers, we are able to offer customized services that tout lasting results. Our advanced technology and innovative procedures set us apart from other practices, along with our well-qualified and experienced staff. For information regarding our skin care services, please read below about the products we carry.
SkinMedica®

One of our top-selling skin care systems is SkinMedica®. Created by the makers of JUVÉDERM® XC, this medical-grade product line has two decades of advanced research behind it to provide best results. It uses scientifically proven ingredients to correct fine lines, wrinkles, acne, hyperpigmentation, discoloration, and other common skin conditions. It does not require a prescription and can be purchased in our office for your convenience. By implementing a daily regimen with SkinMedica®, patients can expect to see vibrant and more youthful facial skin.
Click Here to Purchase SkinMedica® Products
ZO® Skin Health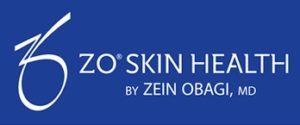 ZO Skin Health is an advanced skin care system designed to address a wide range of skin concerns for long-lasting improvement. This innovative product line is composed of science-driven formulas that can treat conditions such as discoloration and acne to a dull complexion and wrinkles. By personalizing a skin care plan with ZO Skin Health solutions, our Licensed Aesthetician can help patients achieve a healthy, youthful glow for years to come.
DiamondGlow™
DiamondGlow is a three-in-one skin treatment that can improve tone and texture for a healthier complexion. The non-invasive process involves exfoliating the skin, extracting clogged pores, and infusing the skin with a custom blend of serums. As soon as the dull and damaged skin cells have been removed, the serum is delivered to stimulate cell turnover. Results from DiamondGlow are immediate, and patients can look forward to additional improvement as the skin continues to be renewed. Common concerns treated with DiamondGlow include acne, scars, hyperpigmentation, fine lines and wrinkles, and sun damage.
Learn more about DiamondGlow.
Chemical Peels
Chemical peels can be a great addition to any skin care treatment, as they address uneven skin tone and texture as well as pigmentation issues. Our peels also prove beneficial for controlling oil production, improving acne, and reducing sun damage and other signs of aging. They work by exfoliating the outer layer of skin to remove damaged cells and reveal a healthier, more vibrant complexion. A series of treatments is often recommended to achieve optimal results. Our aesthetician will help you find the most beneficial chemical peel for your needs. She may also recommend dermaplaning in addition to one of our MicroPeels for additional improvement.
Dermlounge MicroPeel/Sensitive
This is a gentle chemical peel appropriate for all skin types. Its formula is composed of lactic acid, which provides a natural moisturizing effect to the skin. This hydrates the skin while the peel exfoliates and clears pores. Patients who receive this peel can expect mild peeling and redness.
Dermlounge MicroPeel/Acne
This peel is highly beneficial for patients suffering from active acne (grade 2 or above). It is formulated with ingredients that provide antibacterial and anti-inflammatory effects, helping clear pores and promote skin renewal. Extractions are performed as part of this treatment. Following this peel, patients may experience moderate peeling and have mild redness.
Dermlounge MicroPeel Plus
The MicroPeel Plus is more appropriate for patients with relatively tolerant skin. it is ideal for those with oily skin, as the salicylic acid-based formula helps cleanse the pores and reduce excess oil production. Patients may experience mild peeling with minimal redness.
Dermlounge MicroPeel/Anti-Aging
This is often the peel used for patients whose main goal is to reduce the appearance of fine lines and other early signs of the aging process. It contains a glycolic acid solution that reaches deeper than a lactic acid peel can, helping improve uneven skin texture, sun damage, and wrinkles. Patients should expect to have a mild degree of peeling and little to no redness.
Dermlounge Pigment Balancing
Our Pigment Balancing peel is the highest strength chemical peel offered at Dermlounge. It is also the most effective for treating sun damage, hyperpigmentation, and melasma. This peel involves three steps in its exfoliation process. Patients will need to have received at least one chemical peel in the past to be recommended this treatment. Little to no peeling or redness typically occurs.
SkinMedica® Illuminize
The SkinMedica® Illuminize peel is often referred to as the "wedding day peel." This is because it requires no downtime and is great for first-time patients who want to address mild skin imperfections. The treatment is great for all skin types and can help brighten the skin for a more vibrant appearance. The Illuminize peel can be performed as frequent as every other week until the desired results have been achieved. It is common for patients to receive at least three peels to achieve optimal results.
SkinMedica® Vitalize
This peel can help reverse damage caused by acne and environmental factors. It contains a combination of salicylic and lactic acids to promote collagen growth and reduce skin concerns. One SkinMedica® Vitalize peel often provides significant results, though three to six may be recommended for the best possible outcome. Patients typically have mild to moderate peeling and redness after this peel, and can see results in two to five days.
SkinMedica® Rejuvenize
SkinMedica® Rejuvenize is similar to but stronger than the Vitalize Peel. Its advanced formula contains exfoliants that penetrate deep into the skin to create a fresher look and feel. Patients can begin to see results after just one treatment, though a series of three to six treatments is typically recommended. Only patients who have undergone the SkinMedica® Vitalize peel in the past will be considered for this treatment. Results are typically seen after two to five days.
Vi Peel®
Our Vi Peels utilize a strong blend of TCA, Retin-A, salicylic acid, phenol, and vitamin C. This powerful formula works by stimulating collagen and elastin production, making it possible to significantly improve skin tone and texture. It can address hyperpigmentation, melasma, acne scarring, and large pores. Results can be seen in about two to five days, and the recovery typically involves moderate peeling and redness.
When administered by one of our skin care professionals, our peels can enhance your complexion and create a refreshed facial look.
To learn more about our SkinMedica® products, or to book an appointment for a chemical peel, please contact our office so we may be of further assistance.