About Us
Our team at Dermlounge is comprised of some of the best aesthetic professionals in the area. From our board-certified plastic surgeon and nurse practitioner to our devoted staff members, our entire medical spa team is dedicated to providing patients with the very best experience and results. During the consultation process, they will create a custom treatment plan that will align with your cosmetic goals. By utilizing the most innovative and effective techniques, our team can help you achieve beautiful, natural-looking results. We are led by Dr. Neil J. Zemmel who believes in clear communication with every patient. This encompasses honesty and ensuring you have a clear understanding of the treatment process that has been recommended. Our goal is for every individual who encounters our office to feel like a valued member of the Dermlounge family. Whether this experience starts with a minimally invasive med spa treatment at Dermlounge or a surgical procedure at Richmond Aesthetic Surgery, we hope to be a part of your cosmetic enhancement experience. Please contact us with any questions so we may help you feel great about the way you look.
Neil J. Zemmel, MD, FACS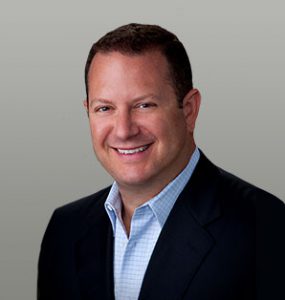 Dr. Neil J. Zemmel is the founder of Richmond Aesthetic Surgery and has been recognized as one of the best plastic surgeons in the area by both his patients and his peers. Through his years in practice, he has honed his surgical skills to consistently provide patients with beautiful, natural-looking results from their cosmetic and reconstructive procedures. Dr. Zemmel is known well throughout the state of Virginia for his special focus on breast procedures.
Born in Norfolk, Virginia, Dr. Zemmel knew at a young age that the field of plastic surgery was one he wanted to pursue. His passion for art and architectural history led him to study fine arts in school, but science also played a big role in his academics. He graduated from the College of William and Mary with a Bachelors in Science, honors in Chemistry, and a minor in art history. His many accolades included numerous scholarships and awards for his work while at William and Mary. His unique educational background has led Dr. Zemmel to believe that plastic surgery is a perfect blend of art and medicine, which together can create beautiful aesthetic results.
After completing his undergraduate degree, Dr. Zemmel studied at the revered University of Virginia, School of Medicine. There he finished a competitive six-year plastic and reconstructive surgery program at Virginia Commonwealth University Center, during which he was Chief Resident of Plastic Surgery in his last year. During this time Dr. Zemmel trained in the fields of cardiothoracic, general, transplant, trauma, and vascular surgeries. One full year of his training was dedicated to studying and practicing critical-care techniques within the intensive care unit. He has published numerous research papers in peer-reviewed medical journals and has also lectured on a variety of surgical techniques.
After opening his plastic surgery practice and medical spa in Richmond, Dr. Zemmel was selected to study under renowned breast surgeon Dr. Charles Randquist and received extensive hands-on training in creating highly natural outcomes with implants. Dr. Zemmel is certified by the American Board of Plastic Surgery and is associated with many prestigious medical organizations, both locally and nationally. This includes being a Diplomate of the American Board of Plastic Surgery, a Fellow of the American College of Surgeons, and a member of the American Society for Aesthetic Plastic Surgery, the American College of Surgeons, the American Society of Plastic Surgeons, and the Medical Society of Virginia. These positions distinguish him as a top plastic surgeon in the area.
One of Dr. Zemmel's recent accolades includes being named "Top Doc" by Richmond Magazine for offering superior surgical care alongside his experienced team. Nominees for this award are chosen by physicians in the local community. Vitals® also selected Dr. Zemmel as "Compassionate Doctor," an award chosen out of 870,000 active physicians of which only 3 percent are given the distinction.
Dr. Zemmel strives to transform his patients' self-confidence by addressing the body areas they are most concerned with. He focuses much of his practice on procedures like breast augmentation, revision, and reconstruction, as well as facial rejuvenation and body contouring. Despite the unique concerns an individual presents, Dr. Zemmel is committed to providing compassionate, high quality care to all of his patients.
Rachel M. Duke, NP, CANS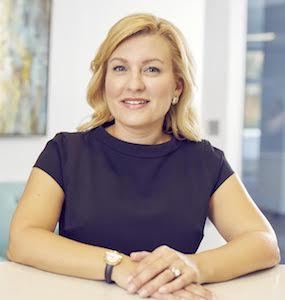 Dermlounge's nurse practitioner, Rachel M. Duke, has 11 years of experience in this field. She received her master's degree in nursing at Virginia Commonwealth University and has focused on non-surgical facial rejuvenation since 2005. Throughout this time, Rachel has remained committed to practicing her skills and staying abreast of the most popular techniques and advancements. In addition to her work with facial plastic surgery, Rachel has extensive knowledge in emergency medicine, transplant coordination, and transplant surgery.
Rachel is a member of the American Society of Plastic Surgical Nurses and a faculty member of the Allergan Medical Institute. She leads trainings under Allergan to an exclusive group of nurses, physician assistants, and medical doctors on administering products like BOTOX® Cosmetic and dermal fillers. She takes pride in creating customized treatment plans for her patients, providing solutions with each individual's best interests at heart.
Caitlin M. Roop, LME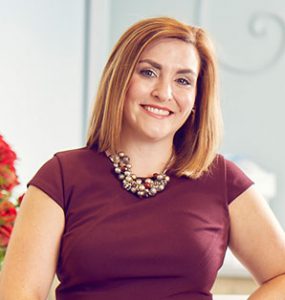 Our Master Licensed Aesthetician, Caitlin M. Roop, comes to Dermlounge with over seven years of experience in the aesthetics industry. She received her education from American Spirit Institute, began her career in 2005, and holds a passion for the field of skin care.
At our medical spa, Caitlin appreciates creating lasting relationships with her patients. She believes her job is most rewarding when she can help them achieve their cosmetic facial goals. Staying up-to-date on current trends within the medical skin care and aesthetics industries is important to Caitlin. She is committed to finding the latest advancements and best techniques in the field of skin care to benefit her patients. Caitlin takes the utmost pride in her work and is thankful to be part of such a great medical staff team.
When she is not in the office, Caitlin enjoys spending time with her husband, David, and playing with their two kitties. They live in Downtown Richmond where she enjoys shopping, traveling, being outdoors, and listening to live music.