Hand Rejuvenation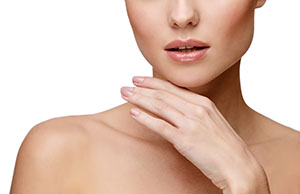 Over the years we are taught to care of our skin—wear a hat, apply sunscreen daily, and use lotions to keep the face soft and free of fine lines. However, the area most often forgotten in these skin care rituals is the backs of the hands, which are constantly exposed to the elements. Without protection, our hands suffer from wrinkles, sunspots, and loss of volume. Even if you have maintained a youthful facial complexion, your hands may be revealing a more aged appearance. For individuals hoping to refresh the look of their hands, a non-surgical rejuvenation treatment may be a good option to create a more youthful aesthetic. At Dermlounge we offer hand rejuvenation treatments with our popular dermal filler JUVÉDERM® XC as well as laser skin therapy.
Treatment Options
Our team typically uses a combination approach for patients interested in rejuvenating their hands that can include IPL (intense pulsed light) laser therapy as well as prescription-strength hydroquinone topical cream to reverse signs of aging and sun damage. To add volume to the hands and make the underlying bones less visible, JUVÉDERM® XC is recommended. This dermal filler has the capability to smooth wrinkles by restoring lost volume for a more youthful appearance. Created with hyaluronic acid (HA), this minimally invasive treatment is designed to provide hydrating benefits to the skin and stimulate the growth of collagen.
Patients looking to remedy wrinkles or sagging skin on the hands are encouraged to schedule a consultation with our medical staff. Patients must be at least 21 years old to receive a treatment with JUVÉDERM® XC.
Procedure
A typical hand rejuvenation treatment at Dermlounge will take about one hour to complete. During the procedure, small amounts of JUVÉDERM® XC will be injected into the target areas on the hands. These areas will then be gently massaged to ensure the product has been evenly distributed to fill in the areas lacking volume. This also contributes to the most natural-looking results. To help avoid bruising, our medical professional will take great care to avoid the veins when making the injections. Since there are few nerves located under the skin, minimal discomfort is typically experienced during the process. For patients that are very sensitive to discomfort, a topical anesthetic can be applied. If you desire to schedule an appointment with our medical spa professionals please contact us today.
Recovery
Since hand rejuvenation is non-surgical, there is no mandatory downtime needed following this treatment, and normal activities can often be resumed immediately. Most commonly, patients may experience minor swelling and redness at the injection sites, but these side effects can often be minimized by applying an ice pack to the hand. The rejuvenating benefits of JUVÉDERM® XC are often seen right away, but it may take at least 24 hours for the volumizing effects to reach their full potential. To further enhance these results, patients may want to seek follow-up treatments to maintain their youthful-looking hand appearance. More personalized details on your recovery will be provided during the consultation process.
To schedule an appointment for a hand rejuvenation treatment, please contact our office so we may further assist you.