Services
At the Dermlounge, our goal is to help patients look and feel their very best. For individuals who wish to address their aesthetic goals without committing to a long recovery period, non-surgical cosmetic treatments are a great option. Our medical team is led by Dr. Neil J. Zemmel, a board-certified plastic surgeon who emphasizes patient care and education. During a consultation your needs and goals will be reviewed to create a custom treatment plan. To schedule a consultation, please contact our office so that we may further assist you. Below is an outline to use as a resource for patients interested in the many minimally invasive treatments and products we offer.
CoolSculpting®
CoolSculpting® is a non-invasive fat reduction treatment that uses cooling energy to contour the body and create a more toned appearance. The procedure can effectively treat a variety of areas with excess fat, such as the abdomen, flanks, hips, and/or thighs. As the CoolSculpting® system begins cooling the target area, the fat cells freeze and are destroyed. CoolSculpting® is ideal for patients with stubborn pockets of fat that have proven resistant to diet and exercise. The entire process takes about 35 to 60 minutes to complete. Find out more details about CoolSculpting®.
BOTOX® Cosmetic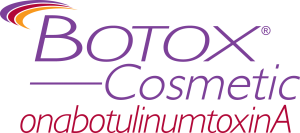 BOTOX® Cosmetic is one of our most commonly requested cosmetic injectables. This product is typically used to address signs of facial aging like wrinkles, and boasts little-to-no downtime for a recovery. It is regularly used for both male and female patients looking to treat a number of facial areas. More detailed information can be found on our BOTOX® Cosmetic webpage.
BOTOX® for Hyperhidrosis
Another common issue that BOTOX® can help address is hyperhidrosis. For individuals that experience excessive underarm sweating, this can be embarrassing and sometimes affect day-to-day interactions. Using this non-surgical injectable, our skilled staff can address hyperhidrosis to put any excess sweat moments at bay. Read more about how BOTOX® can treat hyperhidrosis.
Dysport®
Dysport® is a popular neurotoxin injectable, similar to BOTOX® Cosmetic, that is designed to minimize the appearance of dynamic facial wrinkles. Horizontal forehead creases, vertical furrows between the eyebrows, and crow's feet can all be successfully addressed with Dysport®. Treatments can be performed as a "lunchtime" procedure, as patients are able to return to their normal daily activities immediately. Learn more treatment with about Dysport®.
Jeuveau®
Jeuveau® is a neuromodulator similar to BOTOX Cosmetic that works by relaxing overactive facial muscles to create a youthful appearance. Jeuveau is FDA approved for moderate to severe frown lines between the eyebrows and has proven to last approximately three to four months. After Jeuveau is injected into the target area, patients can expect their wrinkles to be smoothed, and can also enjoy the material helping to prevent more lines from forming. Learn more about Jeuveau.
Fillers
For individuals seeking a rejuvenated and youthful appearance, dermal fillers are a popular cosmetic option. These products are used to smooth wrinkles and restore lost volume in areas such as the cheeks and lips. Our medical team will administer these fillers during a relatively quick appointment that requires little-to-no recovery time. We offer a variety of these injectable fillers to fully customize each patient's treatment. We offer JUVÉDERM®, JUVÉDERM VOLUMA® XC, and JUVÉDERM VOLBELLA®. For a complete list of brands and their purposes, please visit our dermal fillers page.
Sculptra®
Sculptra is a cosmetic injectable similar to dermal fillers that helps rejuvenate the face by restoring lost volume. The FDA-approved injectable does this by rebuilding collagen at a subtle pace to smooth out unwanted creases and wrinkles. The treatment can improve facial volume and the underlying structure of skin for a more youthful appearance. Common target areas include nasolabial folds, marionette lines, and chin wrinkles. Learn more about Sculptra treatments.
KYBELLA®
For women and men with excess fat beneath the chin, KYBELLA® can offer an excellent non-surgical solution. This injectable treatment works to dissolve submental fullness, more commonly referred to as a "double chin." The active ingredient, deoxycholic acid, can be found naturally in the body and breaks down stubborn fat cells. After treatment with KYBELLA®, patients can notice a more defined chin, jawline, and neck profile. For more information, please visit our KYBELLA® page.
Laser Treatments
Many cosmetic goals can be achieved with our innovative laser treatments. Our skilled staff utilizes advanced laser technology to help treat a variety of aesthetic concerns, such as unwanted hair, tattoos, spider veins, and others. If you are unhappy with any of these concerns, and are looking for a non-surgical solution, you may be a good candidate for one of our laser treatments.
Morpheus8 Treatment
Morpheus8 can help you transform your appearance by addressing loose or sagging skin that has developed over time due to the natural aging process. This innovative treatment process is a non-surgical method of smoothing and firming skin that has lost elasticity over time. It works by combining microneedling with radiofrequency energy to stimulate the natural production of collagen and elastin. Morpheus8 is virtually a painless, quick, and effective treatment that produces fast-acting results. Learn more about the Morpheus8 treatment.
If you are interested in any of the services our practice offers, please contact us today to schedule an appointment.